Golf Lessons
"Golf lessons are all about you and what you want to get out of your game. We pride ourselves on being good listeners and aim to provide the best possible professional advice whilst making each lesson as enjoyable and rewarding as we can for each of you."
— Stephen, Paul, Ryan & Tom  —
Individual Golf Coaching
Your own golf coach for one off sessions or a series of sessions will ensure you focus on what matters to you and your game. Our friendly PGA Professionals will help you be your best. Prices start from £35 for 30 minutes.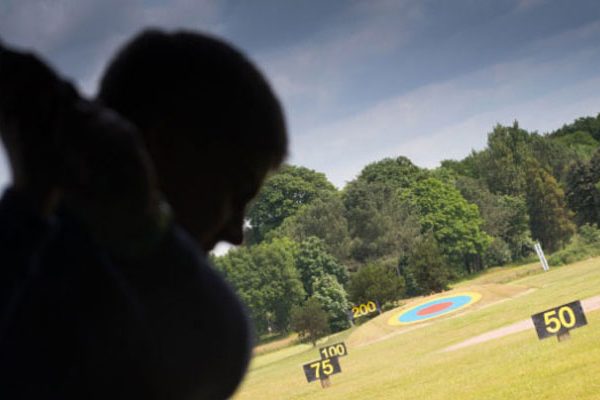 Beginner Golf Tuition
Many beginners enjoy group golf lessons to get started and our flexible options make it easy for you to choose. However, groups are not for everyone and with individual golf coaching from the word go you'll build a strong foundation for your game.
Group Lessons
A group session is good fun, great for meeting people and perfect if you want to get started and find out more about the game. 
Golf for Juniors
The Junior Golf School at Birchwood Park has great facilities for developing juniors, from complete beginners to elite young players. Group lessons run throughout the week and at weekends throughout the year. Also dont miss out on our very popular Junior holiday camps which are held in all School holidays.
SafeGolf
SafeGolf is a partnership of UK golf bodies committed to promoting a safe and positive environment for all those participating, working and volunteering in the sport of golf.
We are committed to keeping customers safe whilst enjoying their game. The below policies detail the safeguarding procedures we have in place.
Club Welfare Officer – Stephen Lee
PRICES AND TIMETABLES
Everything in one place with all you need to know about our prices and timings of group sessions.
Meet the PGA Pro Team
At Birchwood Park Golf & Country Club, we have a team of fully qualified PGA golf professionals who are available 7 days a week to help enhance and assist you.
Stephen Lee - PGA Head Golf Professional
Stephen has been at Birchwood Park since 2012. He turned pro in  2001 after a relatively short playing  career as a very capable regional  professional. Since 2003, has held  the roles of Head Professional and  Director of Golf at some very popular  local golf courses. He has taught and  improved a number of elite junior  golfers who have since gone on to  turn professional themselves.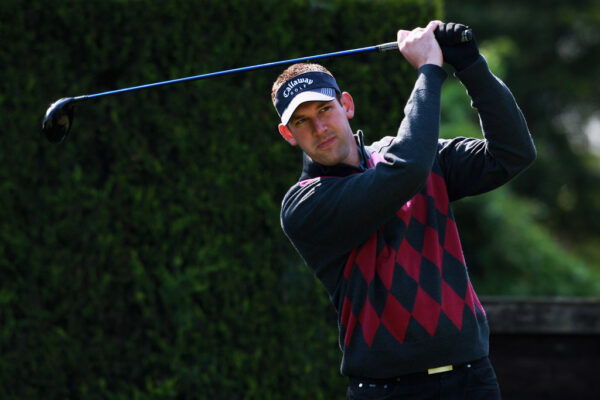 Paul Humphrey - PGA Qualified Professional
Paul Qualified as a PGA Professional Golfer in 2004.  He began playing golf at the age of 5, after a successful amateur career winning the Kent under 16 championship twice. He when onto completing his PGA Qualification. He decided to play local and regional golf tournaments, winning tournaments plus numerous other regional and local top 10 finishes.  Paul has many years of experience teaching golfers of all standards from beginners to professionals helping them achieve higher golf performance and lower scores through simple and clear techniques.  Paul uses FlightScope, V1 Video Technology and is a  True Temper Certified Member.
Ryan Tarrant - PGA Qualified Professional
Ryan is a self employed golf coach and has spent some time over in the UAE learning and trying to grow the game of golf.  He has a passion to coach and help improve golfers to reach there maximin capabilities.  Ryan also likes to get out and play in local PGA events to keep his competitive edge.
Tom Holland - PGA Qualified Professional
Tom started his journey as a golf coach in January 2019 at the age of 19. In his time coaching so far he has been able to assist players of many levels to improve all areas of their games. Tom uses video technology and the option of a launch monitor to provide all the information needed for each individual. As well as being a coach, Tom also competes in Professional tournaments and can bring the mindset of a player into the coaching sessions to provide a better insight into the game
Golf Membership
BENEFITS:
2 Courses to choose from – either 9 or 18 holes
Unlimited Golf
Fantastic winter playability
Use of our 32 bay TrackMan driving range
Great social calendar
10% discount for events (subject to a minimum spend)
Discount on Country Club Membership
Priority advance tee time bookings
Hold an official handicap*
Take part in regular club competitions*
Preferential member guest rates
10% discount in the Café Bar & Grill
Complimentary golf at 8 other BGL venues up to once a month**
Complimentary golf at Burhill Golf club once a year ***
Discounted overnight accommodation at Thornbury Golf & Lodge, Bristol (room rate only & subject to availability)
*Subject to qualifying handicap rounds being played, local & national Union fees and entry requirements
**Available on 7 Day, 5 Day, Intermediate and Corporate Memberships only.
***Golf at Burhill available from Monday – Thursday and available on 7 Day, 5 Day, Intermediate and Corporate Memberships only
*Price shown is based on 5 day membership